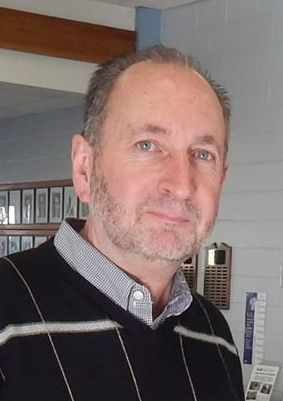 Rev. Dr. Terry L. Mann
Rev. Dr. Terry L. Mann is the Pastor of both the Pleasant Unity Presbyterian Church in Tarentum and the Deer Creek Presbyterian Church in Gibsonia. He has been in ministry for over 35 years ranging from bi-vocational ministry, to working in the non-profit sector, to pastoring churches varying from less than one hundred to several thousand in three states. He was the founder of the TWOgether Pittsburgh Project, an arm of Family Guidance, Inc. serving over 10,000 individual in the Greater Pittsburgh area in healthy relationship skills. In addition to pastoring the two local congregations, he is an Executive Director within Lutheran SeniorLife, leading Lutheran Service Society, a non-profit ministry with services covering most of the Western Pennsylvania area, LIFE Beaver and LIFE Lawrence, a service that allows lower income, nursing home eligible individuals to remain in their homes. He leads a staff of nearly 300 in 15 locations.
Terry holds a Master of Divinity Degree from Temple Theological Seminary in Chattanooga, TN as well as a Doctor of Ministry degree from Northern Theological Seminary in Chicago and had further study at the Pittsburgh Theological Seminary. He has been married for 42 years to his wife Kay. They are natives of North Carolina. Terry and Kay are the parents of three children and twelve grandchildren.
He is the author of Prayers Concerning Our Sexuality, and has been a contributing author of other books, journal articles, poetry, and drama scenes.
Who is he . . . really?
Q: Do you sit in your chair and drink coffee all day, or do you get outside?
A: Of course. Why do you ask? Well actually I do lots of other things such as cycling and chasing grandchildren.
Q: Favorite Non- Alcoholic Beverage
A: Coca- Cola! Pepsi tastes like someone left a coke on the counter, let it go flat, added some sugar and rebottled it. My idea of hell is to drink a Pepsi and do a jig saw puzzle.
Q: What is your favorite food?
A: Is chocolate a food?
Q: What is your middle name and does it have significance?
A: My middle name is "Lee." It is a tribute to my southern heritage. My father's middle name was Lee as was his grandfather. My son Richard has the same middle name and his son Gideon likewise has the middle name Lee. We are proud of it, so be careful what you say!
Q: Favorite Musical Group
A: Anyone who knows me can tell you that I am a Fleetwood Mac fan. I have all of the Nicks-Buckingham era CDs. I listen to lots of classic rock. My favorite guitarists are Lindsey Buckingham and Mark Knopfler. I also love the music of Tom Petty, Eagles, and Pink Floyd.
Q: What type books do you read?
A: I am pretty much strictly a non-fiction reader. I do enjoy some classics in fiction, but for the most part I read theology, church leadership, along with some various other non-fiction.
Q: What is your favorite movie?
A: I actually do not have a single favorite movie. There are about 15 movies in my top three. The list includes but is not limited to: The Good, The Bad and The Ugly; Back to the Future trilogy; Planes, Trains and Automobiles; It's a Wonderful Life; Terminator trilogy; Tombstone, The Lord of the Rings trilogy.
Of course since my screen name is Matrixminister, you can guess that The Matrix trilogy would make the list. If I were forced to choose one – I would select the original The Matrix for its postmodern themes, spiritual metaphors and language.
Q: What is your favorite sport on TV?
A: Actually there are two. I enjoy college basketball. I watch the NBA during playoffs and have been a Duke fan my entire life! I was a fan even in the days when they stunk up the ACC. I am also a NASCAR fan. Hey, I am a southern hick, what can I say?
Q: Who were your sports "heroes"?
A: Using the term "hero" loosely – Sandy Koufax, Johnny Unitas and Dale Earnhardt, Sr. (I was in junior high with him before he dropped out.)
Q: What is your favorite TV show?
A: Beside sports, I have always been a fan of Star Trek. I like the Next Generation best along with the original. The other series get in line after that.
Q: What is your favorite vacation location?
A: My favorite vacation spot has morphed over the years. It used to be the Outer Banks of NC. I have enjoyed going there for more than three decades. While I still enjoy that, we have been spending more time in Florida on vacation on the Gulf Coast and enjoying it immensely. But my ideal trip would be to once again travel to Israel. I went in 2000, and want to return.
Q: How did you wind up a Presbyterian?
A: Long story with lots of twist and turns.
Susan Taylor, Church Administrator
Carol Heere, Music Director and Organist